Best Practices for Setting Up a Cold Storage Solution
Setting up a cold storage solution is a crucial step in securing your cryptocurrencies. By implementing the following best practices, you can ensure the integrity, accessibility, and long-term security of your digital assets. In this article, we will explore the key considerations and steps involved in setting up a cold storage solution, including secure key generation, backup strategies, physical security, and ongoing maintenance.
Introduction
Cold storage offers a high level of security for cryptocurrencies, but proper setup is essential. By following best practices, you can ensure the safety and accessibility of your digital assets, protecting them from potential threats.
Generating Secure Keys
Secure key generation is a fundamental aspect of cold storage setup. Consider the following practices:
– Random Number Generation
Use trusted sources for generating random numbers when creating private and public keys. Rely on reputable random number generators or follow recommended protocols for secure random number generation.
– Offline Key Generation
Generate private keys on an offline device or an air-gapped computer to minimize the risk of exposure to online threats. Keep the device free from any malware or potential security vulnerabilities.
– Secure Storage of Keys
After generating the keys, securely store them offline in a safe and inaccessible location. Consider using secure storage solutions such as hardware wallets, paper wallets, or offline computers stored in secure physical environments.
Backup and Recovery
Implementing reliable backup and recovery strategies ensures the availability of your funds even in the event of loss or damage. Consider the following practices:
– Redundant Backups
Create multiple backups of your private keys and wallet information. Store these backups in separate physical locations to mitigate the risk of losing access to your funds due to a single point of failure.
– Secure Backup Storage
Safely store your backup copies in secure locations such as fireproof safes, safety deposit boxes, or encrypted offline storage devices. Protect the backups from theft, physical damage, or unauthorized access.
– Regular Backup Testing
Periodically test the restoration process using your backups. Verify that you can successfully restore your wallet and access your funds. This testing ensures the integrity and effectiveness of your backup strategy.
Physical Security Measures
Physical security is critical in safeguarding your cold storage setup. Consider the following practices:
– Safe Storage Locations
Choose secure storage locations that are protected from theft, fire, or environmental damage. Consider using personal safes, safety deposit boxes, or other secure facilities designed for valuable asset storage.
– Tamper-Evident Seals
Consider using tamper-evident seals on your hardware wallets or physical storage devices. These seals provide visual indications of any tampering attempts, enhancing the security of your cold storage setup.
– Protection from Environmental Factors
Protect your cold storage devices or paper wallets from environmental factors such as moisture, extreme temperatures, or electromagnetic interference. Use appropriate protective measures such as laminating paper wallets or utilizing protective cases for hardware wallets.
Ongoing Maintenance and Updates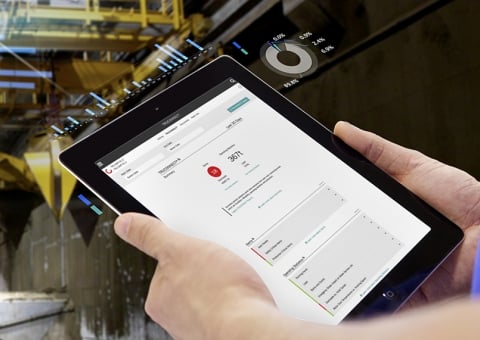 Regular maintenance and updates are crucial to the long-term security of your cold storage solution. Consider the following practices:
– Regular Security Audits
Conduct regular security audits to identify and address any vulnerabilities or weaknesses in your cold storage setup. Engage with trusted professionals or third-party experts to perform comprehensive security assessments.
– Firmware and Software Updates
Keep your hardware wallets, software wallets, or offline devices up to date with the latest firmware and software updates provided by the manufacturers. These updates often include security patches and feature enhancements.
– Staying Informed
Stay informed about the latest trends, best practices, and security news related to cold storage and cryptocurrencies. Subscribe to trusted sources, follow reputable forums, and engage with the community to stay updated on emerging threats and advancements in security practices.
Multi-signature (Multisig) Cold Storage
Implementing multi-signature cold storage adds an extra layer of security and control. Consider the following practices:
Multisig Setup: Set up a multi-signature wallet that requires multiple signatures from different key holders to authorize transactions. This reduces the risk of a single compromised key leading to unauthorized access.
Key Distribution: Safely distribute the private keys among the authorized individuals or entities involved in the multi-signature setup. Ensure that each key holder follows secure key storage practices.
Transaction Authorization: Establish clear protocols and procedures for approving transactions within the multi-signature setup. Define the required number of signatures and any additional security measures for transaction authorization.
Disaster Recovery Planning
Having a comprehensive disaster recovery plan is crucial to ensure business continuity and the recovery of your cold storage setup. Consider the following practices:
Backup Location Diversity: Store backup copies of your cold storage setup in geographically diverse locations to mitigate the risk of localized disasters or events.
Emergency Procedures: Develop clear procedures for accessing backup copies and restoring the cold storage setup in the event of a disaster. Ensure that key personnel are trained on these procedures and have access to necessary resources.
Regular Testing: Periodically test your disaster recovery plan by simulating different disaster scenarios and verifying the effectiveness of the recovery process. Identify any potential gaps or areas for improvement.
Employee Training and Security Awareness
Educating employees about cold storage best practices and security awareness is crucial to maintain the overall security of your cold storage solution. Consider the following practices:
Training Programs: Develop training programs that educate employees on the importance of cold storage security, key management practices, and how to identify and respond to potential security threats.
Phishing Awareness: Provide training on recognizing and avoiding phishing attacks, as they remain a significant threat to cold storage security. Teach employees how to verify the authenticity of communication and avoid clicking on suspicious links or providing sensitive information.
Regular Refreshers: Conduct regular refresher sessions to reinforce security practices and update employees on emerging threats or changes in cold storage procedures.
Continuous Evaluation and Improvement
Continuously evaluate and improve your cold storage solution to adapt to evolving threats and technologies. Consider the following practices:
Threat Monitoring: Stay vigilant by monitoring and analyzing the latest security threats and vulnerabilities in the cryptocurrency space. This allows you to proactively address emerging risks and adapt your security measures accordingly.
Industry Standards and Best Practices: Stay informed about industry standards, regulatory requirements, and best practices related to cold storage security. Incorporate relevant guidelines into your cold storage setup to maintain compliance and align with recognized security standards.
Regular Review: Schedule periodic reviews of your cold storage solution to assess its effectiveness and identify areas for improvement. Engage with security experts or conduct internal audits to ensure your cold storage solution remains robust and up to date.
Secure Network and System Configuration
Ensure the overall security of your cold storage solution by implementing secure network and system configurations. Consider the following practices:
Firewall Protection: Utilize firewalls to control incoming and outgoing network traffic, providing an additional layer of defense against unauthorized access attempts.
Intrusion Detection and Prevention Systems: Implement robust intrusion detection and prevention systems to monitor and detect any potential threats or suspicious activities on your network.
Regular System Updates: Keep your operating systems, software, and network equipment up to date with the latest security patches and updates to address known vulnerabilities.
Two-Factor Authentication (2FA)
Implementing two-factor authentication adds an extra layer of security to your cold storage setup. Consider the following practices:
Enable 2FA: Enable two-factor authentication for all accounts associated with your cold storage setup, including wallets, exchange accounts, and any other relevant platforms.
Strong Authentication Methods: Use strong authentication methods, such as hardware tokens or time-based one-time passwords (TOTP), to strengthen the security of your 2FA implementation.
Regularly Review and Update: Regularly review and update your 2FA settings to ensure they align with the latest security recommendations and best practices.
Cold Storage Audit Trails and Monitoring
Implementing audit trails and monitoring mechanisms provides visibility into the activities and access to your cold storage setup. Consider the following practices:
Activity Logging: Enable comprehensive activity logging to record all actions and events related to your cold storage solution. This includes access attempts, transactions, and any changes made to the setup.
Regular Log Review: Regularly review and analyze the activity logs to identify any suspicious or unauthorized activities. Promptly investigate and respond to any potential security incidents or anomalies.
Intrusion Detection Systems: Deploy intrusion detection systems specifically designed for monitoring and detecting any unauthorized access attempts or suspicious activities related to your cold storage environment.
Regulatory Compliance and Legal Considerations
Consider the regulatory compliance and legal considerations when setting up your cold storage solution. Ensure you adhere to applicable laws and regulations related to cryptocurrencies and data protection. Consider consulting legal experts to ensure compliance with relevant regulations in your jurisdiction.
Conclusion
By following these best practices, you can establish a robust cold storage solution for your cryptocurrencies. Secure key generation, reliable backup strategies, physical security measures, and ongoing maintenance are essential components of a well-rounded cold storage setup. Protecting your digital assets with a carefully implemented cold storage solution provides peace of mind and ensures the long-term security of your cryptocurrencies.