Smart Contracts and the Future of Real Estate Transactions
In recent years, technology has revolutionized various industries, and real estate is no exception. One of the most promising technological advancements impacting the real estate sector is the use of smart contract. This article explores the concept of smart contracts and their potential to shape the future of real estate transactions.
What are Smart Contracts?
Smart contracts are self-executing agreements written in code that automatically facilitate, verify, and enforce the terms of a contract. Built on blockchain technology, smart contract eliminate the need for intermediaries and provide a decentralized and transparent system for conducting transactions.
Advantages of Smart Contracts in Real Estate Transactions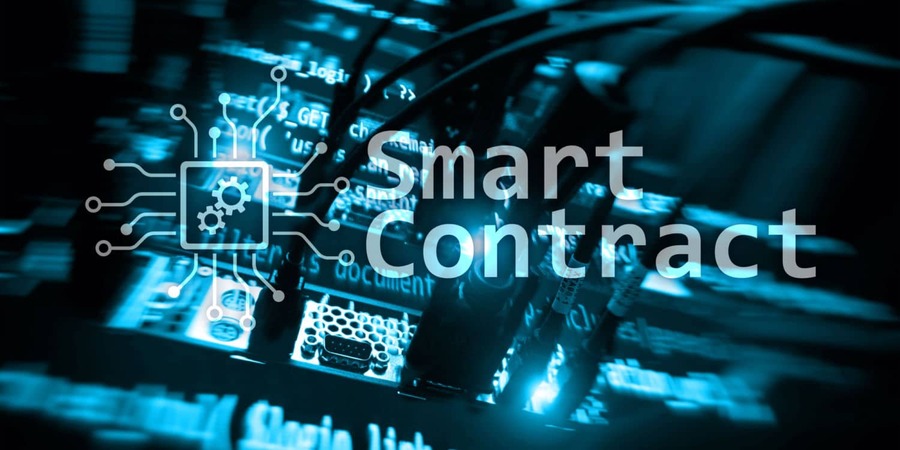 Efficiency and Cost Reduction: Smart contract offers significant advantages in terms of efficiency and cost reduction in real estate transactions. By automating processes such as property transfers and payments, smart contract eliminates the need for manual paperwork and reduce administrative costs. This increased efficiency enables faster transaction times and streamlines the overall real estate transaction process.
Transparency and Security: Transparency and security are crucial in real estate transactions, and smart contract provides a solution to these challenges. The use of blockchain technology ensures that all contract details are recorded in a transparent and immutable manner, reducing the risk of fraud or manipulation. Additionally, the decentralized nature of blockchain eliminates the reliance on a single trusted authority, enhancing the security of the transaction.
Elimination of Intermediaries: Traditionally, real estate transactions involve multiple intermediaries, such as real estate agents, lawyers, and escrow services. These intermediaries add complexity and costs to the process. With smart contract, intermediaries can be minimized or even eliminated altogether, resulting in faster and more cost-effective transactions.
Challenges and Limitations of Smart Contracts in Real Estate
While the potential benefits of smart contract in real estate are vast, there are also several challenges and limitations that need to be addressed for their widespread adoption.
Legal Framework and Regulatory Compliance: The legal framework surrounding smart contracts is still evolving, and regulatory compliance is a significant consideration. Real estate transactions involve complex legal agreements, and ensuring that smart contract comply with existing laws and regulations is crucial. Governments and regulatory bodies need to establish clear guidelines and frameworks to enable the integration of smart contract into the existing legal system.
Technical Infrastructure and Interoperability: The successful implementation of smart contracts in real estate transactions requires robust technical infrastructure and interoperability. Multiple blockchain platforms exist, and ensuring compatibility and seamless integration between them is essential. Additionally, integrating smart contract with existing property management systems and databases poses technical challenges that need to be overcome.
Implementing Smart Contracts in Real Estate Transactions
To leverage the benefits of smart contracts in real estate transactions, several key areas can be targeted for implementation.
Digitizing Property Ownership: One of the fundamental aspects of real estate transactions is property ownership. By digitizing property ownership records and storing them on a blockchain, the transfer of ownership can be streamlined and made more transparent. Potential buyers can verify property history, titles, and liens, reducing the risk of fraudulent transactions.
Automated Contract Execution: Smart contract enable the automatic execution of contract terms once predefined conditions are met. In real estate transactions, this can include automatically releasing funds from escrow once all parties fulfill their obligations or automatically transferring property ownership when payment is received. This automation reduces the need for manual oversight and ensures timely and accurate execution.
Tokenization of Real Estate Assets: Tokenization refers to the process of dividing an asset, such as real estate, into smaller tradable units represented by digital tokens. This allows fractional ownership, making real estate investments more accessible to a broader range of investors. Smart contract can be used to facilitate the issuance, transfer, and management of these digital tokens, enabling efficient trading and liquidity in the real estate market.
Case Studies: Real Estate Projects Utilizing Smart Contracts
Several real estate projects and platforms have already embraced smart contract to transform traditional processes.
Property Sales and Transfers: Platforms like Propy and Ubitquity leverage smart contracts to facilitate seamless property sales and transfers. Buyers and sellers can execute contracts, verify property details, and complete transactions securely and efficiently.
Rental Agreements and Lease Contracts: Companies like Rentberry and Velox.re are utilizing smart contract for rental agreements and lease contracts. These platforms automate rent payments, manage security deposits, and ensure the fulfillment of lease terms, streamlining the rental process for both landlords and tenants.
Property Development and Crowdfunding: Smart contract have also made an impact in property development and crowdfunding. Projects like Atlant and Brickblock allow investors to participate in real estate development and funding by utilizing blockchain-based smart contracts for transparent investment processes.
Future Trends and Innovations
As smart contracts continue to evolve, several future trends and innovations are likely to shape the real estate industry.
Blockchain Integration with Internet of Things (IoT)
The integration of blockchain with the Internet of Things (IoT) can enhance property management and automate tasks. Smart homes equipped with IoT devices can interact with blockchain-based smart contract, enabling functions such as remote access control, automated utility payments, and condition-based maintenance.
Decentralized Real Estate Marketplaces
Decentralized marketplaces powered by blockchain technology can revolutionize real estate transactions. These platforms allow direct peer-to-peer interactions, eliminating the need for intermediaries. Smart contract facilitate secure and transparent property listings, negotiations, and transactions, fostering a more efficient and inclusive real estate market.
Fractional Ownership and Shared Investments
Fractional ownership of real estate through tokenization opens up opportunities for shared investments. Investors can own a fraction of a property, reducing the financial barrier to entry. Smart contract enable seamless management of fractional ownership, including revenue sharing, voting rights, and transferability.
Potential Impact on the Real Estate Industry
The integration of smart contract in real estate transactions has the potential to bring about significant changes in the industry.
Streamlining Processes and Reducing Fraud
By streamlining processes and automating tasks, smart contract can significantly reduce the time and effort required for real estate transactions. The elimination of manual paperwork and the need for intermediaries streamlines the entire process, leading to faster and more efficient transactions. Additionally, the transparency and immutability of blockchain technology reduce the risk of fraud and enhance the security of transactions, instilling trust among buyers and sellers.
Democratizing Real Estate Investment
Smart contracts and tokenization enable fractional ownership of real estate, allowing individuals to invest in properties with smaller amounts of capital. This democratization of real estate investment opens up opportunities for a wider range of investors who may have been previously excluded from the market. By breaking down the barriers to entry, smart contract pave the way for a more inclusive and accessible real estate industry.
Changing the Role of Intermediaries
The adoption of smart contracts in real estate transactions has the potential to reshape the role of intermediaries. While some traditional intermediaries may see a reduced role or even elimination, new roles and opportunities may arise in managing and maintaining the technical infrastructure, providing legal expertise for smart contract implementation, and offering dispute resolution services. The evolution of intermediaries in the context of smart contract will likely focus more on providing value-added services rather than transactional facilitation.
Conclusion
Smart contracts are revolutionizing the real estate industry by introducing automation, efficiency, transparency, and security to transactions. The ability to streamline processes, reduce costs, and eliminate intermediaries has the potential to transform the way real estate deals are conducted. However, challenges such as legal compliance, technical infrastructure, and dispute resolution need to be addressed for widespread adoption. As the technology continues to advance, the future of real estate transactions will undoubtedly be shaped by smart contract and their integration with other emerging technologies.
FAQs
Are smart contracts legally binding?
Yes, smart contracts are legally binding as long as they meet the legal requirements and are recognized by the applicable jurisdiction. However, the legal framework surrounding smart contracts is still evolving, and it's crucial to ensure compliance with existing laws and regulations.

What happens if there is a dispute in a smart contract transaction?
Dispute resolution in smart contract transactions can be challenging since they are self-executing and automated. However, mechanisms such as oracles and arbitration clauses can be integrated into smart contracts to address disputes and ensure fair resolutions.

Can smart contracts handle complex real estate transactions?
Smart contracts have the potential to handle various real estate transactions, but their applicability to complex deals may depend on factors such as legal considerations, technical infrastructure, and the involvement of multiple parties. Customization and adaptability of smart contracts may be necessary to accommodate complex scenarios.

How secure are smart contracts in real estate transactions?
Smart contracts leverage blockchain technology, which provides a high level of security and immutability. However, vulnerabilities in the underlying code or external threats to the systems supporting smart contracts can pose risks. It's essential to ensure robust security measures are in place to protect the integrity of the transactions.

How can I get started with smart contracts in real estate?
To get started with smart contracts in real estate, it's advisable to seek professional guidance from legal and technical experts familiar with blockchain technology. Understanding the legal and regulatory landscape, evaluating the technical infrastructure, and exploring existing platforms and solutions can help facilitate the adoption of smart contracts in real estate transactions.