NFT Market Manipulation and Market Volatility
Introduction
In recent years, the rise of non-fungible tokens (NFTs) has taken the digital world by storm. NFTs have become a popular form of digital asset that can represent ownership of unique items such as artwork, collectibles, and virtual real estate. While the NFT market offers exciting opportunities for artists, creators, and investors, it is not without its challenges. This article delves into the topic of NFT market manipulation and market volatility, exploring the factors that contribute to these phenomena and the impact they have on the NFT ecosystem.
Understanding NFTs
Definition and Characteristics
NFTs, or non-fungible tokens, are unique digital assets that exist on a blockchain network. Unlike cryptocurrencies such as Bitcoin or Ethereum, which are fungible and interchangeable, NFTs represent distinct items with their own intrinsic value. Each NFT has a unique identifier that verifies its authenticity and ownership.
NFTs can represent various forms of digital content, including artwork, music, videos, virtual real estate, and even virtual goods in video games. They enable creators to tokenize and sell their work directly to buyers, often utilizing smart contracts to automate transactions and ensure royalties for the original creator.
How NFTs are Created
Creating an NFT involves minting a digital asset onto a blockchain network, typically using Ethereum's ERC-721 or ERC-1155 standards. Artists and creators can choose to sell their NFTs through online marketplaces or conduct auctions to determine their value. Once purchased, NFTs can be traded, sold, or stored in digital wallets.
The NFT Market Landscape
Growth and Popularity
The NFT market has witnessed exponential growth in recent years, attracting mainstream attention and significant investments. High-profile sales of NFT artworks and collectibles have made headlines, drawing both artists and investors to the space. The market's appeal lies in the potential for creators to monetize their digital content and for collectors to own exclusive, one-of-a-kind assets.
Key Players in the NFT Market
Several prominent players dominate the NFT market. Online platforms such as OpenSea, Rarible, and SuperRare act as marketplaces where artists can list and sell their NFTs. These platforms provide a space for creators to showcase their work and connect with potential buyers. Additionally, celebrities, athletes, and musicians have also entered the NFT space, bringing their fan base and influence to the market.
Market Manipulation in the NFT Space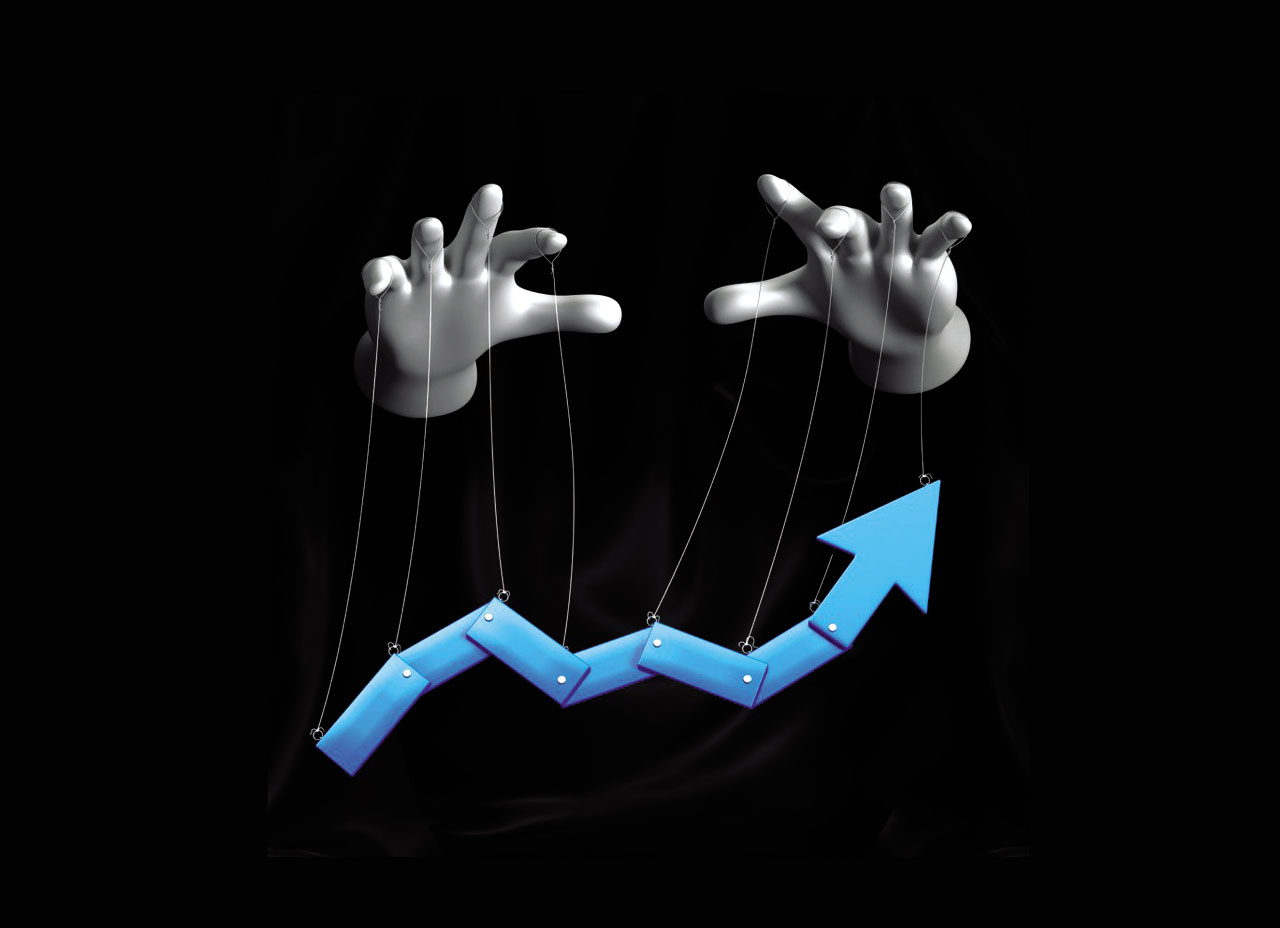 Pump and Dump Schemes
Just like any other financial market, the NFT space is susceptible to market manipulation. One common tactic is the "pump and dump" scheme, where manipulators artificially inflate the price of a particular NFT through coordinated buying, creating a sense of FOMO (fear of missing out) among potential investors. Once the price reaches a peak, the manipulators sell off their holdings, causing a rapid price decline and leaving unsuspecting buyers at a loss.
Artificial Scarcity and Hype
Another form of manipulation involves creating artificial scarcity and generating hype around specific NFTs. By limiting the supply of a particular artwork or collectible, creators can drive up demand and increase the perceived value. Coupled with strategic marketing and celebrity endorsements, this tactic can lead to price spikes and a frenzy of buying activity.
Factors Influencing Market Volatility
Celebrity Endorsements and Influencer Culture
The endorsement of NFTs by celebrities and influencers can significantly impact the market's volatility. When a prominent figure or influencer supports a specific NFT project, their followers and fans may rush to invest, leading to sudden price surges. Conversely, negative publicity or the withdrawal of endorsements can trigger sharp price declines.
Speculation and FOMO
Speculation plays a significant role in the volatility of the NFT market. The fear of missing out (FOMO) drives investors to make impulsive buying decisions, often based on speculation rather than careful analysis. This behavior can create price bubbles and subsequent crashes when market sentiment changes.
The Role of NFT Marketplaces
NFT marketplaces serve as essential hubs for buyers and sellers in the NFT ecosystem. These platforms offer a range of features and services that facilitate the smooth functioning of the NFT market:
User-Friendly Interface: NFT marketplaces provide an intuitive and user-friendly interface that simplifies the process of browsing, buying, and selling NFTs. They ensure that users, whether artists or collectors, can navigate the platform with ease and find the NFTs they are interested in.
Secure Transaction Mechanisms: Trust and security are paramount in NFT transactions. Marketplaces implement secure smart contract-based transaction mechanisms that protect the interests of both buyers and sellers. These mechanisms ensure that the ownership transfer of NFTs occurs smoothly and without any fraudulent activity.
Exposure and Discovery: NFT marketplaces serve as digital galleries, showcasing a vast array of NFTs across various categories and genres. They provide a platform for emerging artists to gain exposure and for collectors to discover new and exciting artworks. Marketplaces often feature curated collections and trending NFTs, making it easier for users to explore and engage with the NFT market.
Impact on Artists and Creators
Potential for Exploitation
While NFTs offer new avenues for artists and creators to monetize their work, they also pose risks of exploitation. As the market becomes saturated with NFTs, it becomes harder for individual creators to gain visibility and recognition. Additionally, the lack of clear regulations and standards regarding royalties and intellectual property rights can lead to creators being undercompensated or losing control over their own work.
Fair Compensation and Royalties
Efforts are being made within the NFT ecosystem to address concerns around fair compensation and royalties. Some platforms are implementing features that allow artists to earn ongoing royalties every time their NFT is resold, ensuring they receive a share of the subsequent profits. These initiatives aim to create a more equitable environment for artists and incentivize their participation in the market.
NFTs and Intellectual Property Rights
The emergence of NFTs has brought intellectual property rights into focus, prompting discussions and considerations regarding ownership and protection:
Copyright Infringement Concerns: The decentralized nature of NFTs raises concerns about copyright infringement and unauthorized use of intellectual property. Artists and creators must ensure that the NFTs they mint and sell do not infringe upon the rights of others. Platforms and marketplaces are increasingly implementing policies and measures to combat copyright infringement and protect the intellectual property of artists.
Licensing and Usage Rights: NFTs can be accompanied by licensing terms and conditions embedded in their smart contracts. These terms outline the rights and permissions granted to buyers regarding the usage and display of the associated digital content. By clearly defining these rights, creators can maintain control over their work and establish guidelines for its usage in the NFT marketplace.
Challenges of Enforcement: Enforcing intellectual property rights in the context of NFTs presents unique challenges. The decentralized and borderless nature of blockchain technology makes it difficult to regulate and monitor infringement. However, collaborations between legal experts, artists, and platforms are exploring innovative solutions to address these challenges and protect creators' intellectual property rights.
Regulatory Measures and Industry Initiatives
Protecting Investors and Participants
As the NFT market continues to grow, regulatory bodies are taking steps to protect investors and participants from fraudulent activities and scams. Increased scrutiny and transparency measures are being implemented to prevent market manipulation and ensure compliance with existing financial regulations. Industry initiatives are also emerging to establish best practices and guidelines for ethical conduct within the NFT space.
Establishing Transparency and Trust
To combat market manipulation and build trust among participants, transparency is crucial. Blockchain technology, which underlies NFTs, offers inherent transparency through its decentralized and immutable nature. Auditing tools and verification mechanisms are being developed to provide users with the ability to verify the authenticity and provenance of NFTs, reducing the risk of fraudulent transactions.
NFT Market Outlook and Future Prospects
Long-term Viability and Sustainability
The long-term viability of the NFT market remains a topic of debate. Critics argue that the current hype surrounding NFTs may be unsustainable, with concerns about market saturation and the environmental impact of energy-intensive blockchain networks. However, proponents believe that NFTs have the potential to revolutionize ownership and provide new revenue streams for creators, leading to continued growth and innovation in the space.
Evolving Trends and Innovations
As the NFT market matures, new trends and innovations are emerging. Fractional ownership, where multiple individuals can own a fraction of an NFT, is gaining popularity. Virtual reality integration and gamification of NFTs are also being explored, offering immersive experiences and enhanced utility for digital assets. The future of NFTs will likely involve a combination of technological advancements and evolving market dynamics.
Conclusion
The NFT market presents exciting opportunities for artists, creators, and investors. However, it is essential to be aware of the challenges posed by market manipulation and volatility. By understanding the factors that contribute to these phenomena and actively working towards a more transparent and equitable ecosystem, the NFT market can continue to thrive and fulfill its potential as a transformative force in the digital world.