Government Intervention and Legislation to Combat Rug Pull Scams
Rug pull scams have become a concerning issue within the decentralized finance (DeFi) space, leading to financial losses and a loss of investor confidence. To address this growing problem, government intervention and legislation can play a crucial role in combating rug pull scams. In this article, we will explore the importance of government intervention, potential regulatory approaches, and the benefits of effective legislation in protecting investors and fostering a secure DeFi ecosystem.
The Need for Government Intervention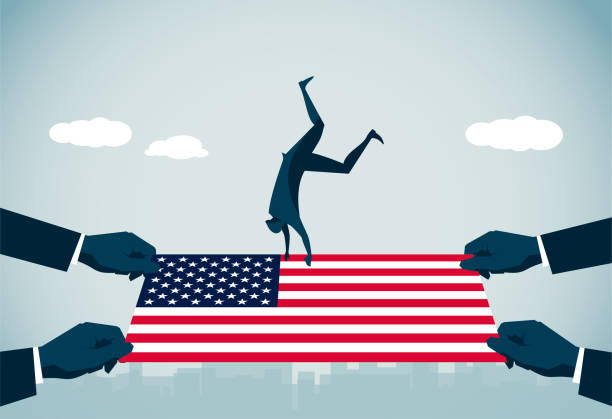 Government intervention is necessary to tackle rug pull scams for several reasons:
1. Investor Protection
Government intervention aims to protect investors from fraudulent activities and ensure a fair and transparent market. Rug pull scams can result in substantial financial losses for investors, and without regulatory oversight, it becomes challenging to hold scammers accountable and provide restitution to affected parties. Government intervention can establish safeguards and mechanisms that protect investors from such fraudulent schemes.
2. Maintaining Market Integrity
A secure and trustworthy market environment is essential for the long-term growth and adoption of DeFi. Rug pull scams not only harm individual investors but also damage the overall integrity of the DeFi ecosystem. Government intervention can help maintain market integrity by setting standards, enforcing regulations, and actively combating fraudulent activities. This fosters trust among investors and encourages broader participation in DeFi.
3. Preventing Systemic Risks
Rug pull scams have the potential to create systemic risks within the DeFi ecosystem. As fraudulent activities increase, it becomes more difficult to differentiate between legitimate projects and scams. This can erode investor confidence, hinder innovation, and impact the stability of the broader financial system. Government intervention plays a vital role in identifying and mitigating systemic risks, thereby safeguarding the overall health of the DeFi industry.
Regulatory Approaches to Combat Rug Pull Scams
Governments can adopt various regulatory approaches to combat rug pull scams in DeFi:
1. Licensing and Registration Requirements
Requiring DeFi projects and platforms to obtain licenses or register with regulatory authorities can enhance oversight and accountability. This ensures that projects adhere to certain standards, undergo necessary due diligence, and provide transparency to investors. Licensing and registration requirements also enable regulatory bodies to monitor and intervene if any fraudulent activities are detected.
2. Disclosure and Reporting Obligations
Regulatory frameworks can enforce disclosure and reporting obligations on DeFi projects. This includes transparently sharing information about project operations, risks, tokenomics, and key personnel. Mandatory reporting allows investors to make informed decisions and promotes greater transparency within the ecosystem. It also enables regulatory bodies to assess the legitimacy of projects and take necessary actions against fraudulent actors.
3. Auditing and Compliance Standards
Governments can establish auditing and compliance standards specific to the DeFi industry. These standards ensure independent audits of smart contracts, security protocols, and project operations. By adhering to auditing and compliance requirements, projects can demonstrate their commitment to maintaining security and mitigating the risks of rug pull scams. Regular audits provide assurance to investors and enhance overall market confidence.
4. Anti-Money Laundering (AML) and Know Your Customer (KYC) Regulations
Integrating AML and KYC regulations into DeFi can help prevent illicit activities and enhance due diligence. Implementing identity verification processes and transaction monitoring mechanisms can deter fraudsters from using DeFi platforms for money laundering and other illicit purposes. AML and KYC regulations also contribute to the overall integrity and credibility of the DeFi ecosystem.
Benefits of Effective Legislation
Effective legislation targeting rug pull scams can yield several benefits:
1. Investor Confidence and Market Growth
Clear regulations and robust enforcement mechanisms enhance investor confidence, attracting more participants to the DeFi ecosystem. When investors feel protected from rug pull scams, they are more likely to engage in DeFi investments, leading to increased market growth and liquidity. Enhanced investor confidence fosters innovation, capital flow, and long-term sustainability within the industry.
2. Fraud Prevention and Investor Protection
Legislation specifically designed to combat rug pull scams acts as a deterrent for fraudsters. Clear legal frameworks empower regulatory bodies to investigate and take action against fraudulent projects. Investors are better protected through regulatory oversight, enabling them to seek legal recourse in case of fraudulent activities. Effective legislation creates a safer environment for investors, minimizing the risks associated with rug pull scams.
3. Reputation and Global Competitiveness
A robust regulatory framework addressing rug pull scams enhances the reputation of a jurisdiction within the global DeFi landscape. Jurisdictions with well-defined regulations and strong investor protection measures attract legitimate projects, talent, and investments. By positioning themselves as leaders in combating rug pull scams, governments can gain a competitive edge, driving innovation and establishing themselves as preferred destinations for DeFi activities.
International Collaboration and Regulatory Harmonization
International collaboration and regulatory harmonization play a crucial role in combating rug pull scams. DeFi operates in a global context, and coordinating efforts across jurisdictions can enhance the effectiveness of regulatory measures. Governments can work together to share information, exchange best practices, and harmonize regulatory frameworks to create a unified front against fraudulent activities. Collaboration fosters a cohesive global approach to combating rug pull scams, reduces regulatory arbitrage, and strengthens investor protection on a broader scale.
Whistleblower Incentives and Protection
Whistleblower incentives and protection mechanisms can serve as valuable tools in detecting and preventing rug pull scams. Governments can establish programs that encourage individuals with inside knowledge of fraudulent activities to come forward and report them. Whistleblower incentives, such as financial rewards or legal protections, can incentivize individuals to expose scams without fear of retaliation. This promotes a culture of transparency and accountability, aiding in the identification and prevention of rug pull scams.
Enforcement and Penalties
Strong enforcement mechanisms and penalties are essential components of effective legislation against rug pull scams. Regulatory bodies should have the authority to investigate, prosecute, and impose significant penalties on individuals or entities engaged in fraudulent activities. The prospect of severe consequences acts as a deterrent and reinforces the seriousness with which rug pull scams are treated. Effective enforcement and penalties send a strong message that fraudulent actors will face substantial repercussions for their actions.
Continuous Monitoring and Adaptation
The regulatory landscape needs to continuously monitor and adapt to new and evolving forms of rug pull scams. Fraudsters are constantly finding new ways to exploit vulnerabilities in the DeFi ecosystem. Regulatory bodies should stay vigilant, monitor market trends, and proactively update regulations and enforcement strategies to keep pace with emerging risks. Continuous monitoring and adaptation ensure that regulatory measures remain effective in combating rug pull scams over the long term.
Public Awareness and Education Campaigns
Public awareness and education campaigns are crucial for informing investors about the risks of rug pull scams and how to protect themselves. Governments can launch campaigns that educate the public about the characteristics of rug pull scams, red flags to watch out for, and steps to take for due diligence. These campaigns can be conducted through various channels, including social media, educational materials, workshops, and partnerships with industry experts. By empowering investors with knowledge, governments can reduce the likelihood of falling victim to rug pull scams.
Whistleblower Rewards and Protections
Implementing whistleblower reward programs and protections can encourage individuals with knowledge of rug pull scams to come forward and report them. Governments can establish mechanisms that provide financial incentives or legal protections for whistleblowers who provide credible information leading to the prosecution of fraudulent actors. Whistleblower rewards and protections create an environment where individuals feel safe and motivated to expose rug pull scams, facilitating early detection and prevention.
Investor Education and Awareness Programs
Investor education and awareness programs are crucial in combating rug pull scams. Governments can collaborate with industry experts and organizations to develop educational resources, workshops, and campaigns that educate investors about the risks associated with rug pull scams and how to protect themselves. These programs can focus on topics such as conducting due diligence, recognizing red flags, and understanding the fundamentals of DeFi investments. By empowering investors with knowledge, governments can reduce the likelihood of falling victim to fraudulent activities.
Cross-Border Cooperation and Extradition Agreements
Cross-border cooperation and extradition agreements are essential in pursuing and prosecuting individuals involved in rug pull scams. Governments can collaborate to establish frameworks that enable the sharing of information, evidence, and intelligence across jurisdictions. Extradition agreements ensure that perpetrators cannot evade justice by fleeing to another country. Cross-border cooperation strengthens the enforcement efforts against rug pull scams and sends a strong message that fraudulent actors will be held accountable, regardless of their location.
Technology Partnerships for Fraud Detection and Prevention
Technology partnerships can be formed to leverage advanced tools and solutions for fraud detection and prevention. Governments can collaborate with technology companies specializing in cybersecurity, artificial intelligence, and data analytics to develop innovative solutions that can detect and mitigate rug pull scams. These partnerships can result in the creation of advanced monitoring systems, pattern recognition algorithms, and anomaly detection mechanisms that help identify and prevent fraudulent activities within the DeFi ecosystem.
Continuous Regulatory Review and Adaptation
Regulatory review and adaptation are essential to keep pace with the evolving landscape of rug pull scams. Governments should continuously review existing regulations, assess their effectiveness, and adapt them as necessary to address emerging risks and challenges. This includes monitoring technological advancements, market developments, and regulatory approaches in other jurisdictions to ensure that regulatory frameworks remain robust and relevant in combating rug pull scams.
Conclusion
Government intervention and legislation are vital for combating rug pull scams in the DeFi space. Regulatory approaches, such as licensing requirements, disclosure obligations, auditing standards, and AML/KYC regulations, help protect investors, maintain market integrity, and prevent systemic risks. Effective legislation not only benefits investors but also promotes market growth, fraud prevention, and global competitiveness. By fostering a secure and trustworthy DeFi ecosystem through government intervention, the industry can thrive and realize its transformative potential in the world of finance.